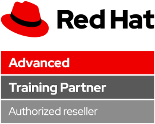 Red Hat OpenStack Administration III: Distributed Architecture and Scaling For Edge Computing with Exam (EX310) (CL311)
Kursüberblick
In Red Hat OpenStack Administration III with Exam (CL311) lernen Netzwerkingenieure und -nutzer, Cloud-Nutzer und -Administratoren, wie man Red Hat® OpenStack Platform für die Netzwerk-Performance verwaltet bzw. konfiguriert.
Dieser Kurs basiert auf Red Hat OpenStack Platform 10 und integriert das Red Hat Certified Specialist in Edge Computing and Networking exam (EX310).
Zielgruppe
Dieser Kurs wird empfohlen für Netzwerkingenieure bzw. -bediener, Cloud-Administratoren und Cloud-Bediener.
Zertifizierungen
Empfohlenes Training für die Zertifizierung zum:
Voraussetzungen
Werden Sie ein Red Hat® Certified System Administrator (RHCSA) weisen Sie äquivalente Erfahrungen nach
Nehmen Sie am Red Hat® Certified System Administrator in Red Hat OpenStack Exam (EX210) teil oder weisen Sie äquivalente Erfahrungen nach
Kursziele
Auswirkungen auf die Organisation
In diesem Kurs erlernen Sie die Fertigkeiten für das Design/die Implementierung von OpenStack für hochleistungsfähige Netzwerkumgebungen. Diese Kenntnisse sind für Organisationen gedacht, die ihre Netzwerkinfrastruktur virtualisieren und eine schnelle Implementierung, Innovation und Skalierung für wichtige Netzwerk- bzw. End-to-End-Verbraucherservices bereitstellen möchten.
Durch die Netzwerkvirtualisierung erübrigen sich die Kapitalausgaben für dedizierte und kapazitätstechnisch beschränkte Hardware, die aufwändige Wartungs- und Betriebsmaßnahmen sowie physische Erweiterungen erfordert. Dagegen bietet die Netzwerkvirtualisierung eine skalierbare, automatisierte und robuste Implementierung von wichtigen und angepassten Services und damit deutliche Betriebseffizienzen, Ressourcen-Pooling, Interoperabilität für globale Serviceanbieter sowie eine maßgeschneiderte Nutzung.
Dieser Kurs integriert empfohlene Praktiken für Hochleistungs-Durchsatz und -Nutzung von Infrastrukturressourcen und implementierten Services in einer dynamisch skalierbaren und verteilbaren modularen Konfiguration.
Red Hat hat diesen Kurs in erster Linie für seine Kunden entwickelt. Da aber jedes Unternehmen, jede Infrastruktur anders ist, kann es sein, dass die tatsächlichen Ergebnisse oder Vorteile von Fall zu Fall variieren.
Auswirkungen auf den Einzelnen
Die Kursteilnehmer sollten in der Lage sein, eine Red Hat® OpenStack Platform gemäß den hohen Leistungsanforderungen ihrer Organisation konzipieren und konfigurieren zu können.
Sie sollten in der Lage sein, folgende Fertigkeiten anzuwenden:
Design, Bereitstellung und Problembehebung für hochleistungsfähige softwaredefinierte Netzwerke.
Stellen Sie hochleistungsfähige Netzwerke mit EPA (Enhanced Platform Awareness), Open vSwitch Data Plane Development Kit (OVS-DPDK) und NFV bereit.
Kursinhalt
Sie erlernen die Verwaltung des OpenStack-Netzwerkservice (Neutron) mit NFV (Network Functions Virtualization) zur Verbesserung der Netzwerk-Performance. Dabei werden Sie Distributed Virtual Routers (DVR), Open vSwitch mit Data Plane Development Kit Datenpfad und IPv6 Networking in OpenStack konfigurieren. Außerdem werden Sie softwaredefinierte Netzwerke mit OpenDaylight implementieren.
Überblick über den Kursinhalt
Network Functions Virtualization (NFV)
Distributed Virtual Router (DVR)
Open vSwitch mit Data Plane Development Kit (OVS-DPDK) Datenpfad
IPv6 Networking
Single-root I/O Virtualization (SR-IOV)*
Softwaredefinierte Netzwerke mit OpenDaylight (ODL)
VLAN, VXLAN und GRE Netzwerke
*SR-IOV wird im Kurs im Rahmen einer Vorlesung und eines Videos abgedeckt. Die Spezifikation wird nicht anhand einer praktischen Übung unterrichtet, da hierzu spezielle Hardware benötigt wird.
Online Training
Dauer 5 Tage
Classroom Training
Dauer 5 Tage
Preis
(exkl. MwSt.)
Schweiz:

3'301.– €

Red Hat Training Units:

12 RTU
Derzeit gibt es keine Trainingstermine für diesen Kurs.