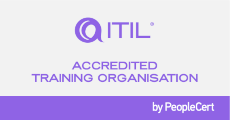 ITIL® Expert Kompakt II (V3EC2TO)
Kursüberblick
Der zweite Teil des ITIL®-Expert-Kompaktkurses, um auf dem schnellsten Weg ein ITIL®-Experte zu werden. Dieser Kurs mit 7 Tagen ist nach den Anforderungen der APMG (Official Accreditor von ITIL®) entwickelt. Im Seminar werden alle Inhalte aus dem offiziellen Syllabus (Lehrplan) vermittelt.
Dieser Kurs findet im 4-Sterne-Hotel Zugbrücke in Grenzau statt
Dieser Kurs beinhaltet All Inklusive in einem 4* Hotel, d.h. alle Übernachtungen, Frühstück, Mittagessen, Abendessen, alle Getränke sowie die gesamte Pausenverpflegung sind im Preis inbegriffen.
Inklusive:
Übernachtung & Vollverpflegung im 4 Sterne Hotel!
Wellness, Sport, Beauty & CO. AUF MEHR ALS 15OO M²
Aviva Bäder- und Saunalandschaft
Gesundheitsorientiertes Fitness-Studio, Aerobicraum, Bistro, großes Hallenschwimmbad, Sonnenterrasse mit Whirlpool, großer Saunabereich mit Dampfbad, Laconium, Saunarium, Finnischer Sauna und Erlebnisduschen, Beauty Spa, Massagen sowie Ayurvedabehandlungen, TraumRaum, AlphaLounge, Solarium
Bowling- und Kegelzentrum mit 9 Bahnen
Minigolf
Billiard
"Genuss-Reich"-Shop
Zielgruppe
Der Kurs wendet sich an alle Personen, die besonders in Service-Operation-, Continual Service Improvement-Prozesse involviert sind bzw. sein werden oder auf dem schnellsten Weg ihren ITIL®-Experten-Status erreichen möchten – dies ist der zweite Teil von den ITIL®-Expert-Kompaktkursen.
Voraussetzungen
Voraussetzung zur Seminarteilnahme ist der erfolgreiche Abschluss der Zertifizierungsprüfung ITIL® Foundation(nach aktueller Version V3) sowie mindestens 15 Punkte (Credits) aus dem ITIL® Capability oder Lifecycle Stream. Wir empfehlen das Lesen der Originalliteratur und können auf Wunsch diese gerne vorab zusenden.
Kursziele
Kurzbeschreibung Service Operation
Service Operation ist der Bereich, in dem die Anwender mit der IT-Organisation in Kontakt kommen und deren Leistungsfähigkeit spüren. Hier werden die Bereiche Strategy, Design, Transition und Improvement im täglichen Geschäft gelebt. Die Fokussierung liegt auf den Liefer- und Kontroll-Prozessaktivitäten. Dadurch können hochqualitative, tagesaktuelle und managementfähige Services angeboten werden.
Kurzbeschreibung Continual Service Improvement (CSI)
Continual Service Improvement ist für das stetige Verbessern der Services und Prozesse zuständig. Für viele Organisationen wird CSI erst dann interessant, wenn etwas nicht funktioniert und das Business die Auswirkungen zu spüren bekommt. Der wichtigste Aspekt beim Verständnis zur Verbesserung eines Services oder Prozesses ist das Wissen, was gemessen werden muss, wie diese Daten analysiert werden müssen und wie diese Daten als Basis für Verbesserungen dienen können.
Kurzbeschreibung MALC
Dieser Kurs ist das letzte Modul, welches zum Titel "ITIL® Expert in Service Management" führt. Das Ziel dieses Seminars ist die Vermittlung und das Testen des Wissens quer durch alle ITIL® Service Lifecycle Bücher. Das Seminar fokussiert dabei auf das Business, das Management sowie die Überwachung der Ziele, Prozesse, Funktionen und Aktivitäten sowie auf die Interaktionen zwischen den Prozessen und den Büchern.
Kursinhalt
Einführung in Service Operation, CSI und MALC
Grundsätze und Organisation der Bereiche
Service Operation, Continual Service Improvement und MALC
Steuerung der Aktivitäten von Service Operation, Continual Service Improvement und MALC
Technologiebezogene Aspekte
Analyse, Auswahl und Ausrichtung unterschiedlicher Ansätze der Implementierung
Herausforderungen, kritische Erfolgsfaktoren und Risiken
Comments
ITIL is a registered trade mark of AXELOS Limited. Used under licence of AXELOS Limited. All rights reserved.